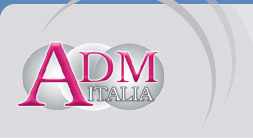 Deprecated
: Assigning the return value of new by reference is deprecated in
/home/admitcbk/www.admitalia.com/adodb/adodb.inc.php
on line
829
Deprecated
: Assigning the return value of new by reference is deprecated in
/home/admitcbk/www.admitalia.com/adodb/adodb.inc.php
on line
835
Deprecated
: Assigning the return value of new by reference is deprecated in
/home/admitcbk/www.admitalia.com/adodb/adodb.inc.php
on line
1123
Deprecated
: Assigning the return value of new by reference is deprecated in
/home/admitcbk/www.admitalia.com/adodb/adodb.inc.php
on line
1957
Deprecated
: Assigning the return value of new by reference is deprecated in
/home/admitcbk/www.admitalia.com/adodb/adodb.inc.php
on line
2917
Deprecated
: Assigning the return value of new by reference is deprecated in
/home/admitcbk/www.admitalia.com/adodb/adodb.inc.php
on line
3430
Deprecated
: Assigning the return value of new by reference is deprecated in
/home/admitcbk/www.admitalia.com/adodb/adodb.inc.php
on line
3470
Deprecated
: Assigning the return value of new by reference is deprecated in
/home/admitcbk/www.admitalia.com/adodb/adodb.inc.php
on line
3489

The PhotoPrestigio by PhotoWizz is a complete self-service kiosk giving the customer the opportunity to print their own digital pictures in a very simple and fast way. Just view your pictures, select how many you need, and in seconds you will have great prints.

PhotoPrestigio combines most modern technology with an extremely elegant, luxurious and ergonomic design. The kiosk is built out of stainless steel and has an innovative flat touch screen display, combined with a compact and robust construction. These characteristics mean PhotoPrestigio stands for high quality.

PhotoPrestigio Features
All in one system:select, adjust, print, create a ; without help of personnel.
Space saving design. PhotoPrestigio takes less up than a square metre of your valuable retail space.
Easy to use:anyone, even those with no computer experience can easily output beautiful prints.
Accept a wide variety of digital media.
Brilliant, water, smudge and fingreprint resistant, high quality 4x6 prints with postcard watermark.
Fast, chemical-free printer; can make up to 360 prints per hour - one print every 10 seconds.

Technical Data
Front cover and casing box
INOX ground steel

Display
Monitor 15'' TFT Active Matrix Colour - LCD
Resolution 1024x786, 24 bit
Capacitive touch screen

Dimensions
Height: 1620 mm
Width: 510 mm
Depth: 580 mm
Weight: 160 Kgs

Operating conditions
Ambient temperature: 10° C
Humidity: 20% - 80% without condensation

Equipment
Multi Media Card Reader, support: Memory Stick, Smart Media, Compact Flash, PCMCIA, Secure Digital / MMC, xD, CD.
IRDA infra mobile adapter; wireless infra-red communication
Combo Drive CDRW+DVD
speakers 2x40 Watt

Printer
Dye sublimation thermal transfer
Resulution 300 DPI
power requirements: AC 200-240 Volts 50/60 Hz 3.5/1.7 A
1print per 10 sec./ 6 print per min.
High quality, dry, durable and fade-resistant 4''x6'' glossy (10x 15 cm.) prints
water, smudge and fingerprint resistant.
Prints with postcard watermark on the back
Index prints

Software:
Red eye removal, zoom and crop, borders, packages, colour adjustment, rotating.
Different languages; English, French, German, Dutch, Italian, Spanish.

Brochure PhotoPrestigio.pdf
A.D.M.

Italia |
Offices: via Stazione, 1a | 39055 Laives (Bz)
Facilities: zona produttiva Vurza, 19 | 39050 Pineta di Laives (Bz) | Tel. +39 0471 955 530 Fax. +39 0471 955 525